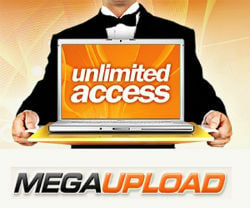 Nearly four years have passed since Megaupload was shutdown but aside from Andrus Nomm's plea deal there has been little progress in the criminal proceedings.
Dotcom and several of his fellow Megaupload defendants are currently in the midst of an extradition hearing to determine whether they will be sent to the U.S. to stand trial.
But regardless of the outcome there's more legal trouble ahead for Kim Dotcom and the defunct file-hosting service. In addition to the criminal case, Megaupload and Dotcom were sued last year by the major record labels and Hollywood's top movie studios.
Fearing that they might influence criminal proceedings, Megaupload's legal team previously managed to put these civil actions on hold and this week it requested another six month stay.
Yesterday U.S. District Court Liam O'Grady granted Megaupload's request in the RIAA lawsuit under the same conditions as the earlier orders.
Judge O'Grady's order

A similar order is also expected in the MPAA case, as the movie studios haven't objected to another extension.
The ruling means that both the MPAA and RIAA cases will now be delayed until April 2016, given that the criminal proceeding has progressed by then. A stay was also granted in a third civil suit filed by the music group Microhits on similar grounds.
Considering the legal action on multiple fronts and the fact that civil cases can take over half a decade to complete, Megaupload is likely to be tied up in legal proceedings for years to come.
Source: TorrentFreak, for the latest info on copyright, file-sharing, torrent sites and ANONYMOUS VPN services.

Source: TorrentFreak