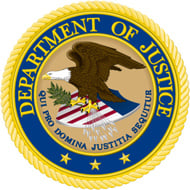 Assisted by police in France and the Netherlands, in the summer of 2012 the FBI took down three unauthorized Android app stores.
Appbucket, Applanet and SnappzMarket all had their domains seized in a first of its kind operation. Several men were arrested and over the past four years have been slowly pleading guilty to various copyright infringement charges.
According to the Department of Justice, two more can now be added to the list.
Before his 16th birthday Aaron Blake Buckley launched Applanet, a service dedicated to the sharing of Android software. After being raided in 2012, Buckley attempted to crowdfund a defense against the U.S. government in 2014.
Now a 22-year-old, Buckley has just pleaded guilty to one count of conspiracy to commit criminal copyright infringement and to one count of criminal copyright infringement before U.S. District Judge Timothy C. Batten Sr. of the Northern District of Georgia.
Co-conspirator Gary Edwin Sharp II, 29, of Uxbridge, Massachusetts, pleaded guilty to one count of conspiracy to commit criminal copyright infringement in January.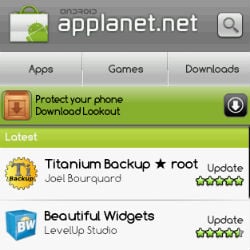 "According to statements made in court, the conspirators identified themselves as members of the Applanet Group," the DoJ said in a statement.
"From May 2010 through August 2012, they conspired to reproduce and distribute more than four million copies of copyrighted Android apps through the Applanet alternative online market without permission from the victim copyright owners, who would otherwise sell copies of the apps on legitimate online markets for a fee."
In addition to his role within Applanet, Sharp also pleaded guilty to conspiracy to commit criminal copyright infringement as the leader of SnappzMarket. Sharp admitted that along with two other members the group conspired to distribute more than a million pirate Android apps worth $1.7m.
Overall, the groups are said to have distributed Android apps with a retail value in excess of $17 million.
The guilty pleas come on the heels of several others (1,2) since the raids in 2012. Buckley and Sharp will be sentenced in August.
Source: TF, for the latest info on copyright, file-sharing, torrent sites and ANONYMOUS VPN services.

Source: TorrentFreak