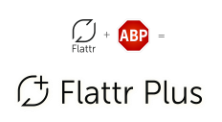 When the Pirate Bay launched over a decade ago the entertainment industry was blown away by the pirates' utter disrespect for copyright.
The site's founders argued that people have the right to watch what they want whenever they please, and in a way this attitude acted as a catalyst for many of the legal services we have today.
Fast forward a few years and another industry is facing massive pushback from the Internet.
Growing tired with a constant stream of invasive and annoying ads on many websites, millions of people are now using ad-blockers to clean up their web-browsing experience.
This has led to frustration among publishers and advertising companies who somehow feel that they are entitled to dictate what people get to see. Some even go as far as equating it to "piracy," as ad blockers take away ad-views and thus income for publishers and ad-vendors.
However, like the entertainment industry before them, advertisers and publishers can't complain their way back to the pre-adblock era. They should interpret the rise of adblocking as an important signal and adapt their businesses accordingly.
And this is where a familiar name comes in.
Today, Pirate Bay co-founder Peter Sunde announces that his micropayment service Flattr is teaming up with Adblock Plus. Their new service, Flattr Plus, allows publishers to generate revenue directly from readers instead of forcing ads upon them.
Flattr Plus is built on the existing micropayment platform that was launched in 2010. Through a new browser add-on it allows users to automatically share money with website owners when an ad is blocked.
"For us it's super important to show that we're not generation free, but generation sustainability. I think Flattr has been that way all the time and it's obvious that Adblock Plus has kind of also been thinking about a good open web," Sunde informs TorrentFreak.
Those who equate ad blocking to piracy should move on, and try to come up with better monetization models themselves. Advertising on the Internet is not sustainable in its current form, at least not for everyone.
"I think it's funny how people compare that to piracy – especially since I have been part of that discussion for forever," Sunde says.
"The media industry seems to think everything is piracy. Then again, it's hard for them to complain about Flattr Plus, because it contains a solution for exactly the thing they're complaining about and haven't fixed themselves," he adds.
That said, Sunde sees some parallels between Flattr Plus and The Pirate Bay. Both are about sharing information, but this time the creators are compensated.
"Flattr is for me just an extension to the same thinking that I've had with The Pirate Bay – information needs to be spread, we need to share information but we also need to fix that missing link of supporting people. And now, finally, we'll have the user base size to fix that!"
Whether the partnership between Flattr and Adblock Plus will be as disruptive as The Pirate Bay has yet to be seen, but it will certainly cause some waves.
Announcing Flattr Plus

Source: TF, for the latest info on copyright, file-sharing, torrent sites and ANONYMOUS VPN services.

Source: TorrentFreak