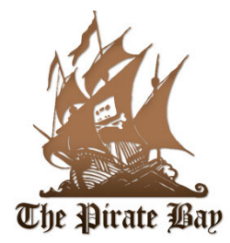 In a growing number of countries around Europe, courts have been overwhelmingly willing to order Internet service providers to block pirate sites. In Sweden, spiritual home of The Pirate Bay, copyright holders hoped to achieve the same.
However, a case brought in 2014 by Universal Music, Sony Music, Warner Music, Nordisk Film and the Swedish Film Industry against local ISP Bredbandsbolaget (Broadband Company) crashed and burned on Friday.
After a month of deliberations a unanimous Stockholm District Court found that Swedish legislation meets the requirements of the EU Infosoc directive. The actions of Bredbandsbolaget do not constitute its participation in infringements carried out by some of its 'pirating' subscribers, the Court found.
Considering the momentum around Europe towards blocking the decision in Sweden came as a surprise, not least to the copyright holders behind the case. Per Strömbäck of FTVS, the umbrella group behind the action, believes that illegal sites came out the winners on Friday.
"The ruling is a serious failing for the Swedish judicial system that is already falling behind. Swedish film and music creators deserve better," Strömbäck says.
However, the movie, TV and record companies behind the action have no intention of giving up and as predicted will take their case to appeal.
"The Court has examined the legislation whose precise purpose is to give rights owners the opportunity to have Internet service providers stop illegal services from reaching Swedish internet users," says Henrik Bengtsson, legal counsel for the plaintiffs in the case.
"Similar legislation already exists in the rest of Scandinavia as well as in much of Europe. We will appeal."
The efforts to hold Bredbandsbolaget as accomplices to its subscribers' 'crimes' means that the legal action against the ISP was the first of its kind in the country.
If it had succeeded, other ISPs in Sweden would have been subjected to similar conditions and demands to block other sites would've quickly followed. However, as the position stands today Bredbandsbolaget feels its stance as a mere conduit of information has been vindicated.
"We see it as positive that the district court did not consider that Internet operators are accomplices in crimes committed over the Internet. This is important for freedom of expression and the Swedish model of a free and open Internet," says Anna Byström, Chief Legal Officer at Bredbandsbolaget parent company Telenor.
"We believe that the Court of Appeal will rule in our favor, and hope that this will put an end to this matter that could otherwise lead to ISPs needing to block more sites in the future."
The plaintiffs will file their case with the Svea Court of Appeal before December 18, 2015.
Source: TorrentFreak, for the latest info on copyright, file-sharing, torrent sites and ANONYMOUS VPN services.

Source: TorrentFreak